Portable, high power, faster purification and disinfection, metal shell industrial wind, simple shape, easy to operate.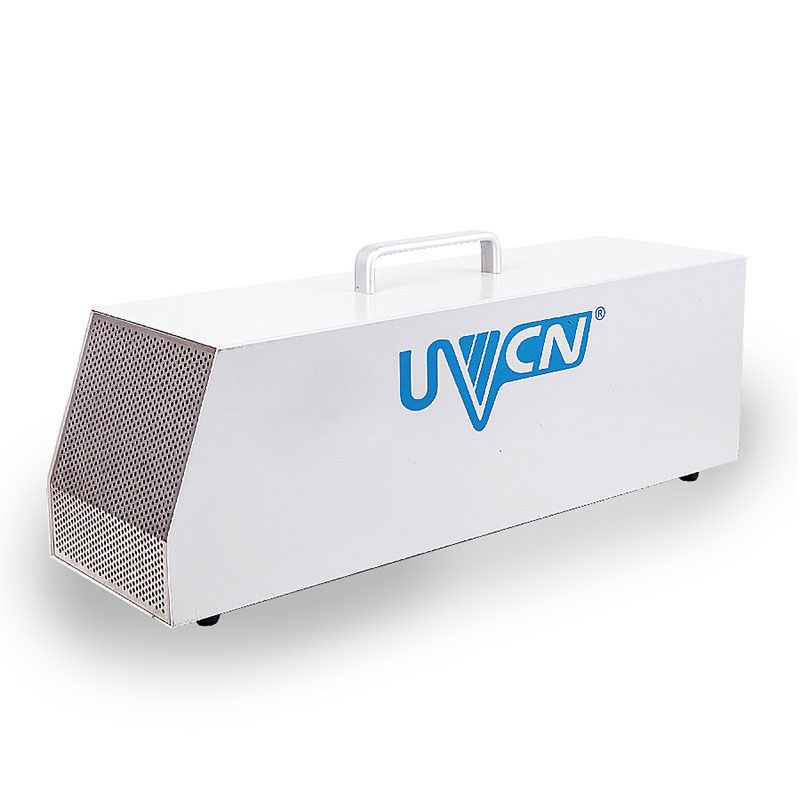 Application: Used for quick air purification, disinfection, deodorization and sterilization in hospital rooms, hotels and factories
Function: Reactive oxygen species level 2 concentration switch
Product parameters:
Size :564x170x225mm Net weight:4.8kg
Color: Grey and white
Material: All metal Rated input voltage: 220 V AC
Rated output power: < 76w
Input frequency: 50/60 Hz Rated input current: 0.43 A
Product Features:
Very low energy consumption. Do not need filter material, battery replacement very low maintenance requirements. Reduce economic and labor costs. Just replace the tubes every 12 months for best results.
Effectiveness study: UVCN technology can achieve the following removal effects after detection:
The removal rate of surface E. coli was >99.999%
The removal rate of Listeria surface was more than >99.999%
Surface Salmonella removal rate was 100%
The removal rate of bacteria in air was 98.24%
The removal rate of hydrogen sulfide in the air was 100%
Avian influenza virus removal rate >99.999
The removal rate of parainfluenza virus was >99.999
Disinfection efficiency :99%/10 minutes
Natural bacterial extinction rate :83.9%
Formaldehyde removal rate :93.7% benzene removal rate :92.50%
Ammonia removal rate :92.1%
TVOC removal rate:93.7%
Main technical parameters:
Active ingredients :UVC + UVD + 03 + 0 + 0*
Operating temperature:-4°C——45°C
Ambient humidity:0——85%
Continuous working air volume of outlet:7m/s
Air exchange:400-420 m3/h
Effective application area :200-300m2(reference value)
Noise of air outlet:<80db